Welcome to japan...
Our prices (Japan airport transfer) are fixed and 40% cheaper than the metered taxis that you hire at japan Airport.

For example : Tokyo Airport Transfer spacious taxi vans (Toyota Hi-Ace).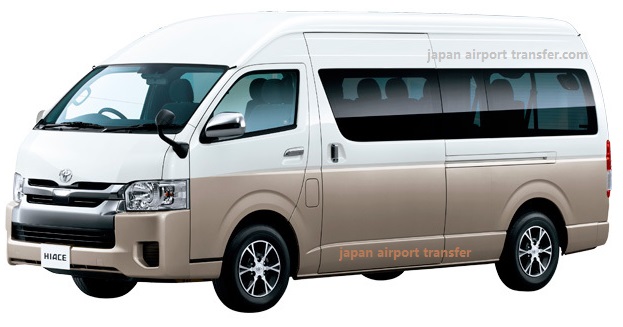 Tokyo Narita Airport to Tokyo 23 Words
9 Guests + 10 Suitcases
Fixed Price $235
Tokyo Haneda Airport to Tokyo 23 Words
9 Guests + 10 Suitcases
Fixed Price $180
OUR SERVICE

When you arrive in Narita or Haneda International Airport arrival gate, you don't have to stand in queue for taxi. Driver will meet you with your name on sign. We will great you at the arrival gate. This is the beginning of your wonderful trip to Japan. We will escort you from the airport to your hotel with excellent service.
* You do not have to worry about the language barrier with us. We will communicate with you English, Spanish, Chinese or Japanese.
* You may make an reservation via internet or over the phone anytime from anywhere easily. We are open 365 days and our service is 24 hours.
* Our prices are fixed and You don't have to worry about being overly charged, even when you are traveling long distance.
* Our fare is on a fixed rate basis. Credit card , PayPal and cash payments are available.
* If you are a tour operator or travel agent, please don't hesitate to contact us.